This interview was originally released as Ep 117-David and Matthew Maslanka on Showing Up & Doing the Work.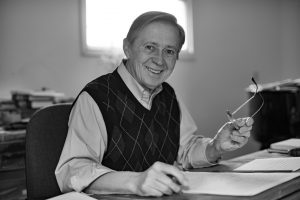 David Maslanka is best known for his more than 40 works for wind ensemble. His music is deeply informed by meditative explorations of dream spaces. Matthew Maslanka is the owner and general manager of Maslanka Press. He publishes many of David Maslanka's works and manages David's residencies and commissions.
Join The Portfolio Composer community and support the creation of the platform on Patreon. Just $1/month to enable the creation of more great content to help you build your career!
Composer David Maslanka and his son Matthew discuss the creation and operation of Maslanka Press and building your self-publishing business.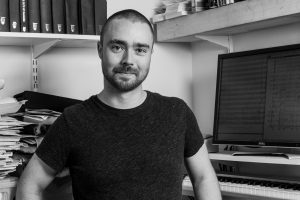 Topics discussed in this episode:
Self-publishing
Showing up
Taking it one step at a time
Persistence
Working like a demon
Having faith in choosing a composing career
The self-study Harvard MBA
Follow the money
Have a book keeper and accountant
Getting back to people timely
Making a good visual presentation
Building a team
Hiring an assistant
Sell, don't rent your music
Asia Pacific Band Director's Association
One person/director/performer at a time
Maximizing your options
Website:
Recommended Listening:
Recommended Reading:
Help composers find the podcast by giving The Portfolio Composer a review on iTunes!
This post contains affiliate links.