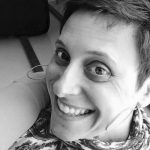 S
haya Lyon, co-founder of Musochat and founder and director of the Live Music Project, a non-profit organization that builds visibility for local orchestras and ensembles while connecting new and returning listeners with accessible musical experiences.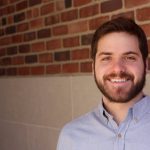 Garrett Schumann is a composer based in Ypsilanti, MI who serves as President and Artistic Director for ÆPEX Contemporary Performance, a concert presenting organization he founded with conductor Kevin Fitzgerald in the fall of 2015. Also a prolific writer and internationally-published music theorist, Garrett is lead archivist for Musochat, a weekly twitter discussion for anyone who creates, performs, or is interested in newly composed music.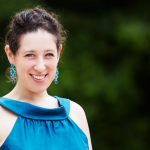 Sara Noble is a passionate supporter of new American classical music, as an administrator, producer, and performer based in NYC. Sara is currently the Company & Media Manager for the Chautauqua Opera Company and the Executive Producer for Opera on Tap New York (operaontap.org). As a performer, Sara has premiered works by Christian Carey, Martin Sedek, Elliot Cless, Blake Henson and Jon Magnussen.
Give The Portfolio Composer podcast a Rating and Review!
In this episode Musochat leaders Shaya Lyon and Garrett Schumann, along with super-contributor Sara Noble discuss the power of building online communities.
Topics discussed in this episode:
Shared experiences
Supporting each other
Having all the voices present
Building collaboration through Twitter
How #musochat works
Including non-musicians in the discussion
Not-geographically located
The benefit of #musochat to composers
Growing #musochat & adding value
Come to the discussion to learn, not to tell
The right and ability to respectfully disagree
It's about personal experience
Volunteering and helping
Asynchronous communication
Websites:
Recommended Listening:
Recommended Reading:
This post contains affiliate links.