This post contains affiliate links.
T
he question I get asked the most as host of The Portfolio Composer is if grad school is worth it. In an attempt to answer this question I've put together a panel of composers to discuss the important the issue and list the things you need to keep in mind while considering your options.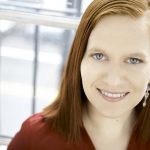 Stefanie Lubkowski is a Boston-based composer interested in creating immersive sound worlds inspired by personal experience with literature and the natural world. She holds a doctorate from Boston University. After a year as an adjunct professor of composition and theory, she returned to a career in arts administration. She is the development associate for the Boston Modern Orchestra Project and serves on the boards of
New Gallery Concert Series
and
Equilibrium Concert
.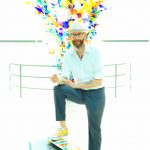 David Smooke is a
Composer and he plays a
Little piano.
(If you want more: David teaches music theory, composition, and rock music history at the Peabody Conservatory and performs using a toy piano.)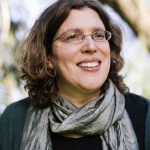 Emily Doolittle is a Canadian-born, Glasgow-based composer whose music has been described as "eloquent and effective" (The WholeNote), "masterful" (Musical Toronto), and "the piece that grabbed me by the heart" (The WholeNote). Recent projects include the premiere of her chamber opera Jan Tait and the Bear by Ensemble Thing, Field Notes for the Fair Trade String Trio, a residency at the Max Planck Institute for Ornithology in Germany, and the release of her CD all spring.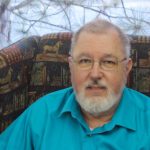 Dan Gawthrop has made a full time living as a commissioned composer for the past twenty years, specializing in choral music. He was also a pioneer in the self-publication field having established Dunstan House as the outlet for his music in 1991.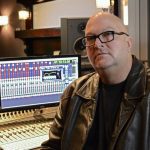 Timothy Andrew Edwards is one of the most diverse and accomplished composers working in entertainment today. With nearly 75 film & television credits to his name, his genre spanning oeuvre is a testament not only to his skill, but the openness of his approach. Tim is also the Chair for the Production Music Association's Composer Advisory Committee & Creative Director for Move Music LLC, an exciting new client & composer-focused production music library.
Join The Portfolio Composer community and support the creation of the platform on Patreon. Just $1/month to enable the creation of more great content to help you build your career!
Composers Stefanie Lubkowski, David Smooke, Emily Doolittle, Dan Gawthrop, and Timothy Andrew Edwards form a panel to discuss the necessity and purpose of graduate school in composition from a variety of perspectives and backgrounds.
Websites:
Help composers find the podcast by giving The Portfolio Composer a review on iTunes!
This post contains affiliate links.