Timothy Andrew Edwards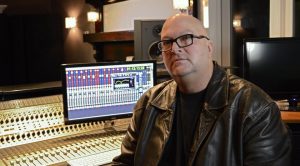 is one of the most diverse and accomplished composers working in entertainment today. With nearly 75 film & television credits to his name, his genre spanning oeuvre is a testament not only to the multiplicity of his skill, but the openness of his approach. Tim is also the Chair for the Production Music Association's Composer Advisory Committee & the recent co-founder & Creative Director for Move Music LLC, an exciting new client & composer focused production music library.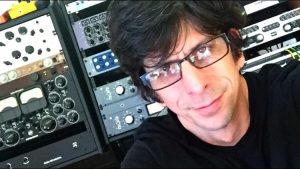 Jon Mattox is a Los Angeles based composer, and his music and sound design have been featured in movie trailers, tv shows, films, games, and advertising. In addition to composing, Jon has had a wide range of experience and skills in the music industry which he credits to his success including: Studio musician, songwriter, music producer, sound designer, mixing engineer, record label owner, and virtual instrument builder (or as his wife Melinda calls it "Maker of of cool sounds").
This episode was recorded at Jon's Bright Orange Studios.
Give The Portfolio Composer podcast a Rating and Review!
Composers Timothy Andrew Edwards and Jon Mattox discuss composing for TV, music libraries, trailers, and how to think like a music supervisor. This is part 2 of 2.
Topics discussed in this episode:
Having your music in multiple libraries
Writing what you love to write
Don't ask, "What do you need?"
Music libraries do not equal Muzak
Music editing is composing
Get educated and do research
Master the art of producing your tracks
Develop the engineering & mixing skills so your track sounds as good as possible
Sync rates & making money
Producing vs composing
The job of a composer is to make it more so
Using the tools that are available to you
Composers create program music & small worlds
Using your voice & contributing to the story
Stress brings out people's true colors
Websites:
Recommended Reading:
This post contains affiliate links.