Achievement unlocked!
I've made it to Ep 100 of the podcast. It's been a long journey and I've learned a lot on the way.
This podcast is made for you, dear listener. And in celebration of reaching this milestone I want to feature five listeners of the podcast. These guests share the music they write, the audiences they serve, and how the podcast has helped or inspired them with the business of composition.
Give The Portfolio Composer podcast a Rating and Review!
The featured composers/fans of the podcast are:
Mark J. Connor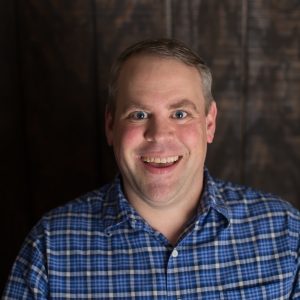 Mark J. Connor is a composer, educator, and conductor with works for concert band published by RWS Music and Grand Mesa Music. He has been commissioned to write music for numerous organizations and has taught at all levels from junior high school through postgraduate. He currently teaches at McKendree University and Maryville University of St. Louis.
Website:
Sakari Dixon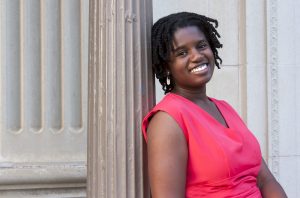 Sakari Dixon is a composer and violist from Redlands, CA. As one who is dedicated to community outreach, she performs in the Redlands Community Orchestra, which often premiers works by local composers. Her passion for music education drives her to perform new music for K-12 students in San Bernardino, where she began to learn violin. Sakari holds a BM in Composition from the University of Redlands, and she has been commissioned by musicians such as Kelsey Broersma and Spencer Baldwin.
Website:
Margaret Anne Schedel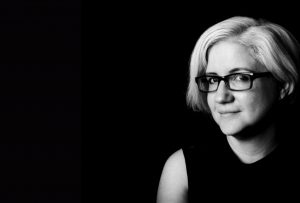 Margaret Anne Schedel is a composer and cellist specializing in the creation and performance of ferociously interactive media whose works have been performed throughout the United States and abroad. As an Associate Professor of Music at Stony Brook University, she serves as Co-Director of Computer Music and is the Director of cDACT, the consortium for digital arts, culture and technology.
Website:
Samson Y. Hiss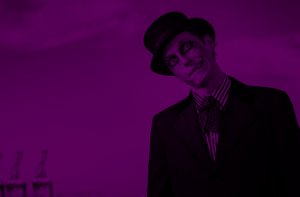 Samson Y Hiss is a circus composer, organ pumper and unicycle rider. His first gig, after selling snake oil to a mute child, was arming himself with a bass drum and wig, and marching past the authorities to the open road. Realizing the elusive power of this composed charade he began conjuring up grander musical schemes. Hiss currently composes music for circus acts, small ensembles, and brass bands; but keeps one eye on the Big Top and possibly theatre—if people promise to bloody scream.
Website:
Jon Mattox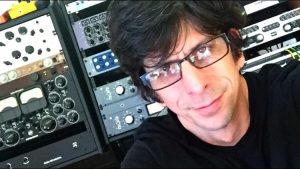 Jon Mattox is a Los Angeles based composer, and his music and sound design have been featured in movie trailers, tv shows, films, games, and advertising. In addition to composing, Jon has had a wide range of experience and skills in the music industry which he credits to his success including: Studio musician, songwriter, music producer, sound designer, mixing engineer, record label owner, and virtual instrument builder (or as his wife Melinda calls it "Maker of of cool sounds").
Website: